Oritain hosts sustainable futures golf day with special guests Rt Hon. Sir John Key and Richie McCaw
12 May 2023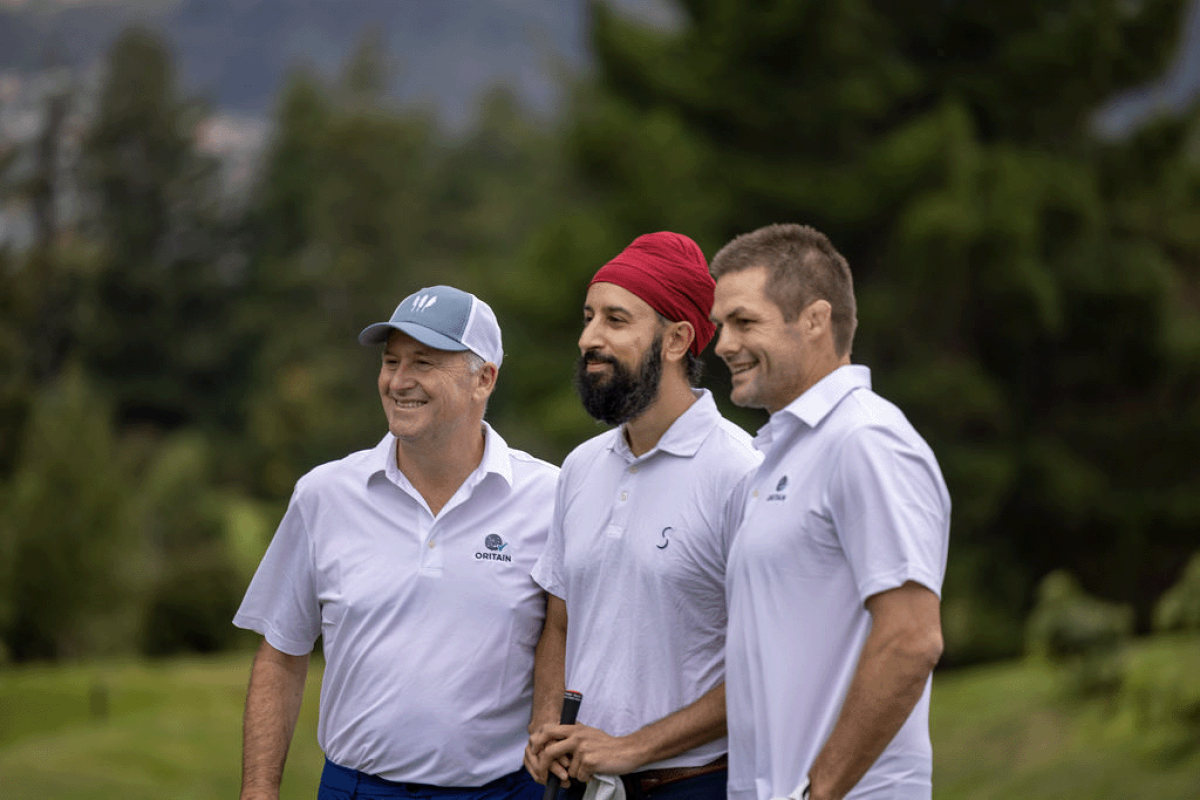 At Oritain, we believe in 'progress, not perfection' as we continuously move forward and collectively support our partners to lead change for a better future.
Oritain was delighted to co-host a round of golf alongside the Otago Golf Club and an evening discussion on 'Sustainable Futures' with Rt Hon Sir John Key and Ambassador Mark Gilbert earlier this week at the Balmacewen Golf Course.
With Otago Golf Club being located on the green belt of Dunedin and an organization invested in continued and developing sustainable practices, Balmacewen Golf Course was the perfect venue. Attendees of the event enjoyed a full round of golf with All Black legend, Richie McCaw and other local All Blacks, followed by a dinner, and a panel discussion, culminating in a live auction to raise funds for the future of golf, with proceeds to benefit The Otago Golf Club's junior member program.
The event provided an opportunity for both Otago Golf Club Members and friends of Oritain to enjoy an evening of discussion and entertainment with two of New Zealand's most respected figureheads, Sir John Key and Richie McCaw, alongside MC Jamie Mackay and Oritain's CEO Grant Cochrane. Panellists spoke on creating a more sustainable future, cutting-edge innovation, and sustainable practices with a Dunedin lens throughout the evening.
"It's been great we've got a lot of investors and stakeholders from overseas, and it's imperative for them to see where Oritain started, to understand the people of Oritain, our culture, and how it all began," said Grant Cochrane, Oritain CEO.
Thank you to the Otago Golf Club for graciously co-hosting the event and allowing us to use its beautiful facilities. The event was an incredible opportunity to celebrate Oritain partnerships, discuss sustainable practices, and raise funds for the future of golf.
We look forward to next year's event, as we will continue to support the local Dunedin community.
Follow us on social media to stay updated on our latest developments.