Marks and Spencer launches first ever 'Responsible Wool Standard' certified items as part of sustainability commitments.
9 October 2018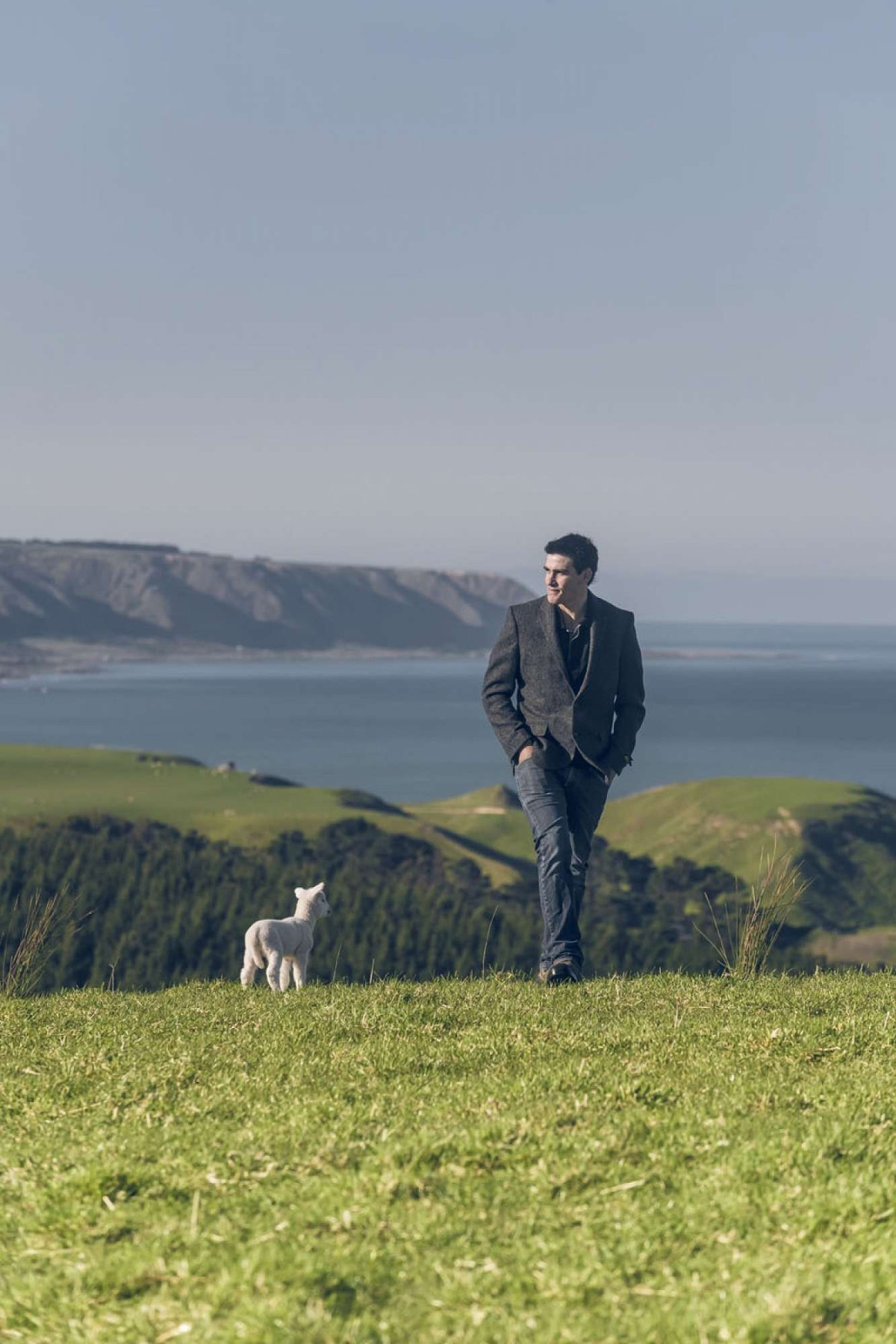 This October, M&S launches eight tailoring items made from wool certified to the Responsible Wool Standard (RWS) as part of their Plan A eco and ethical commitments to address animal welfare, environmental impacts, and to be even more transparent about how they operate.
Press Release: 9 October, 2018
M&S and Wools of New Zealand have supported the Textile Exchange in developing RWS, which is a global certification for growing wool with progressive standards in animal welfare and land management. The wool itself is traced back to the network of farms where it was sourced in New Zealand, by forensic science specialists Oritain.
Phil Townsend, M&S Raw Materials Specialist said: "We are very excited to be one of the first retailers to launch a range of RWS certified wool menswear pieces and are delighted to have played a significant role in its development along with the Textile Exchange and many other committed partners. Transparent sourcing shows a clear commitment to supporting progressive standards of animal welfare, grassland management and traceability across the wool sector, which we know is very important to our customers.
Notes to Editors-
- The RWS was set up in 2016 and is a global standard for animal welfare and land management practices in sheep farming, with the aim of providing a tool to recognise best practices of farmers around the world.
- The blazers are available in Tailored, Regular and Slim fits, in six colour ways - blue, green, charcoal, rust and in green and brown windowpane checks. The blazers are available in sizes 38 short to 48 long at £149. Matching waistcoats in two colour ways - charcoal and brown windowpane check are also available in Tailored and Regular fits at £65.
- The wool is woven at Abraham Moon in Yorkshire, and the garments are manufactured in Vietnam.
- M&S has worked with verification company Oritain to provide full traceability to any wool carrying the Wools of New Zealand brand. Oritain test the fibre itself by using advanced isotope technology to ensure origin traceability. Using this technology, we have collected samples from individual Wools of New Zealand farms to create a fingerprint of origin for our RWS wool. This fingerprint is then used to conduct audits in the supply chain, allowing us to easily verify the wool's origin.
- The Campaign for Wool is a global initiative created by HRH The Prince of Wales to raise awareness of the benefits offered by wool. The Campaign for Wool is jointly funded by some of the largest trade wool textile organisations, including The Woolmark Company. Wool Week takes place annually in October, consisting of a series of consumer events showcasing wool in the UK.
- Wool Week runs from 8th October - 21st October 2018.