Albini Group, Supima and Oritain create 100% scientifically traceable organic cotton fabric for Kering.
15 October 2018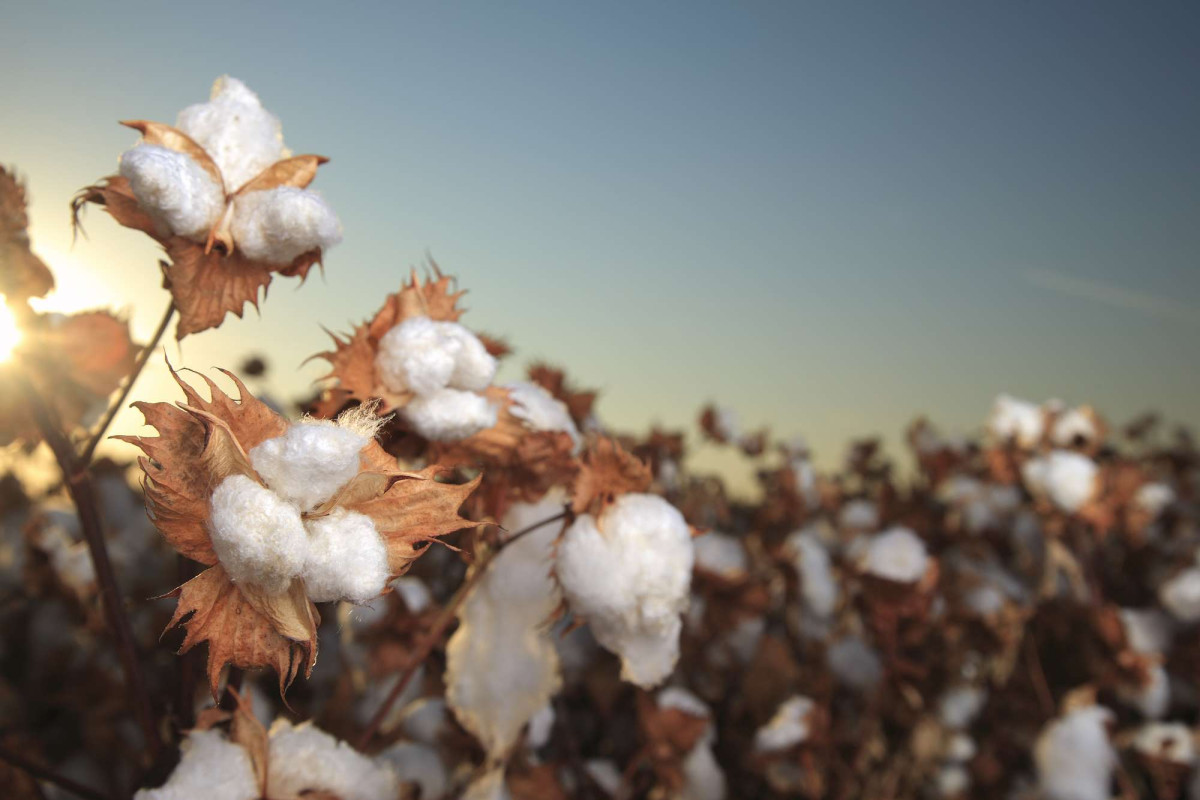 Albini Group, Supima and Oritain today announced a partnership that will set a new standard for responsible fashion through the first 100% traceable Supima organic cotton.
Chosen by Kering, these textile industry leaders have partnered with scientific traceability company, Oritain, to embark on a pioneering path aimed at truly sustainable fashion with proven provenance.
Press Release: 15 October, 2018
The partnership demonstrates the value of transparency and innovation throughout the supply chain, from field to fibre and garment. The goal is a more sustainable and transparent fashion industry worldwide, with companies such as Kering leading the way. Helping consumers understand the relationship between the clothes they wear and the path and the principles behind how they were made is vital to encouraging change.
Albini Group, a leader in premium Italian textiles, is a key partner in the project driving ever higher levels of innovation and helping establish transparency as a prerequisite within supply chains.
Using only organically grown Supima cotton that is woven and dyed by Albini, the final consumer will have complete confidence in the product with the knowledge that the fabric is completely traceable back to the origin of the fiber. Not only delivering on field to shop traceability, the platform will also provide confidence in quality, ethical and responsible production. All this is possible thanks to a highly innovative scientific method.
Using forensic science, Oritain analyse the naturally-occurring chemical properties of the actual fibre itself, creating a unique chemical fingerprint for the product that links it back to the field in which it was grown - which cannot be altered, copied or adulterated.
Oritain can test the product at every stage of the supply chain to verify that the fabric is consistent with the original fingerprint and has not been substituted, blended or tampered with. Only an exact match shows that the product is authentic. Thanks to this procedure, each step is traceable and it is therefore possible to go back, from the finished fabric, precisely to the field in which the cotton was grown.
Stefano Albini, President of the Albini Group said: "We are proud to be the 'orchestra conductors' of this revolutionary project and to have brought it on a global scale. We have chosen to collaborate with the most authoritative scientific partner to analyse one of the most beautiful raw materials in the world and we are happy that our vision is shared by such a prestigious and forward-thinking luxury group."
Cecilia Takayama, Director, Materials Innovation Lab at Kering said: "Traceability in fashion's fragmented and global supply chains is imperative to create real change. At Kering we are focused on sustainable raw material sourcing and this innovative technology for our organic cotton supply chain will enable our Materials Innovation Lab greater visibility to verify farming best practices and fibre quality; ensure integrity within the supply chain; and guarantee alignment with our Kering Standards."
Marc Lewkowitz, President and C.E.O. of Supima said: "Authenticity underlies every fiber of Supima cotton from the very beginning. This new milestone in our organization's history along with our partners enables the group to implement complete supply chain verification that can match the identity of the cotton to the inherent natural identifiers that the cotton picks up while it is growing. Just like you and I have unique fingerprints, so does cotton. We are extremely proud to be partnered on this project with the best possible partners in Kering, Albini Group and Oritain. Traceability and sustainability can now be proven, utilising forensic sciences to chemically analyse the fiber.
Rupert Hodges, Executive Director of Oritain (UK) said: "Traceability has been a buzz word in fashion for some time, but there are still challenges in the industry. Now through this partnership we can support Kering, Supima and Albini Group to further enable sustainable, responsible practices in their cotton supply chains.
The commitment by these industry leaders to working with Oritain demonstrates the value scientific traceability provides to companies with complex global supply chains. We are very excited to expand on this initial project with our partners and help establish a new industry standard for traceability within the apparel sector."