Fashion for Good Selects Innovators During First Virtual Selection Day
25 March 2020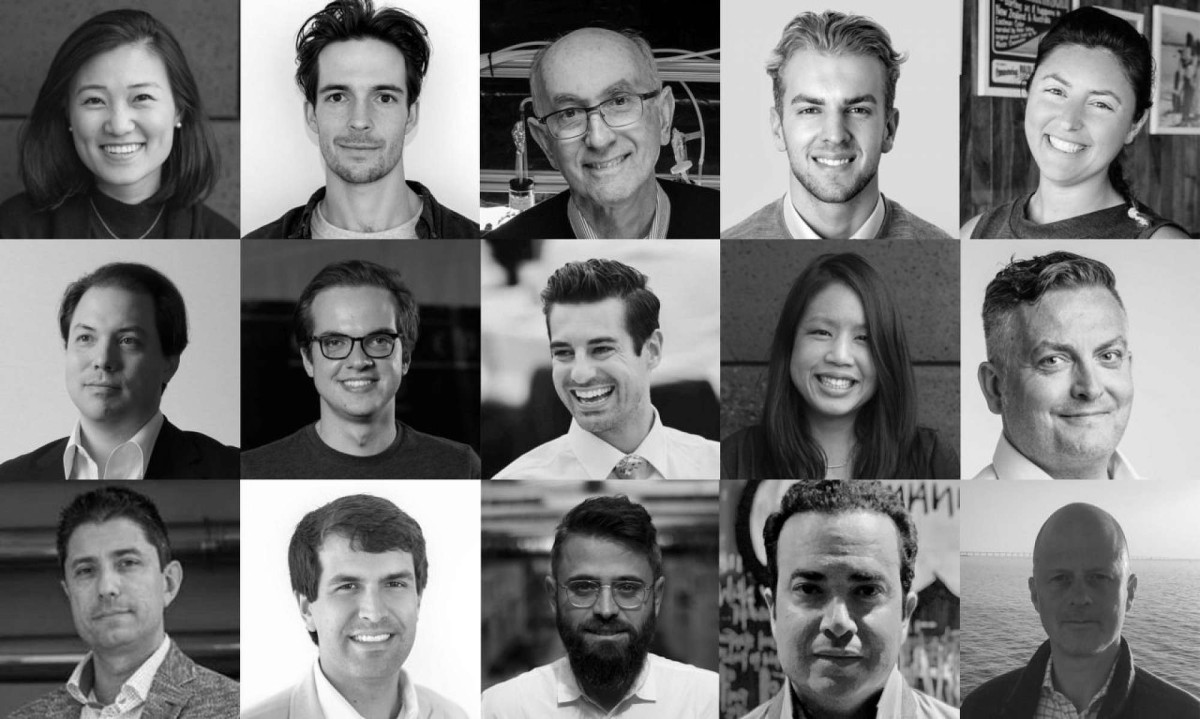 Fashion for Good selects 13 new start-ups to join their Accelerator Programmes seventh batch. Due to the current circumstances surrounding Covid-19, Fashion for Good held their very first virtual Selection Day, hosting the international audience of corporate partners and innovators through an online webinar. 21 innovators pitched their ideas to Fashion for Good corporate partners and advisors. 13 innovators were then selected from the group to begin the Accelerator Programme immediately.
"Despite changing circumstances, our important work for innovation continues. For the first time, we hosted our Selection Day virtually. As such, we are excited to welcome 13 innovators into our Programme, representing the most disruptive solutions in the areas of raw materials and wet processing." Katrin Ley, Managing Director Fashion for Good.
Press release: 25th March 2020
From the 21 innovators pitching, 13 innovators were selected to join Fashion for Good's Accelerator Programme. As with previous Programmes, the seventh batch of innovators will receive tailormade mentoring, guidance on impact assessments, access to industry expertise and market validation from founding partner Laudes Foundation (formerly C&A Foundation) and Programme partners, adidas, C&A, CHANEL, BESTSELLER, Galeries Lafayette Group, Kering, Otto Group, PVH Corp., Stella McCartney, Target and Zalando as well as affiliate partners Archroma, Arvind, Norrøna, vivobarefoot and Welspun, to catalyse the implementation of their innovations at scale.
Previous Selection Days have been hosted in the Fashion for Good headquarters in Amsterdam, where corporate partners, innovators and key industry players convened for an extensive day programme consisting of industry and pilot project focused workshops and panel discussions, keynote speakers, presentations and, of course, pitches from short listed innovators. In addition, the event provides an opportunity for guests to gather together with other professionals from across the industry, meet face-to-face and network during the lunch and post Selection Day drinks. The virtual Selection Day attempts to capture the same experience online, hosting multiple workshops and panel discussions and providing scheduled times for open discussion.
With more than two years experience in running Accelerator and Scaling Programmes, Fashion for Good has increased the duration of the Accelerator Programme to better cater to the needs of the selected innovators, allowing them the time and means to develop their innovations and businesses further. The extended Programme provides more opportunities with Programme mentors and bespoke coaching, better preparing them for growth and eventual wide scale implementation.
The selected innovators of the seventh batch are: Bear Fiber, Dryfiber, Econic, Fairbrics, Full Cycle Bioplastics, Galy, HydroCotton, Imogo, Nrel, NTX Cooltrans Technology, Oritain, Officina +39: Recycrom and Tinctorium.
BEAR FIBER – USA
Bear Fiber is developing a novel biotechnological cottonisation process and manufacturing platform for fibre production with hemp that uses less water and energy. The cotton-like hemp fibre and yarns can be easily spun with cotton to produce textiles and finished garments.
DRYFIBER – USA
Dryfiber provides a PFC-free durable water and oil repellent textile finish which is completely water-bourne and can be applied through traditional finishing processes.
ECONIC – UK
Econic provides an innovative catalyst technology that facilitates incorporation of waste CO2 as a raw material into polyols, replacing up to 50% of traditional oil-based feedstocks. Waste CO2 is cheaper than oil-based raw materials, plus offers enhanced product performance and environmental benefits.
FAIRBRICS – FRANCE
Fairbrics provides a novel process to create ethylene glycol (a component of polyester) from waste CO2. The resultant chemical is identical both chemically and practically to petroleum-based ethylene glycol.
FULL CYCLE BIOPLASTICS – USA
Full Cycle's patented technology converts waste streams such as inedible food waste, agricultural by-products and used paper/cardboard into Polyhydroxyalkanoates (PHA) bioplastics that degrade in the soil and the ocean.
GALY – USA
GALY engineers cotton in labs through the multiplication of cells directly into the cotton fibre, removing steps of traditional cotton farming. As a result they can grow cotton without the use of pesticides or fertilisers, using considerably less water.
HYDROCOTTON – UK
HydroCotton grows sustainable cotton in a transparent way. HydroCotton is developing a technology for cotton agriculture that reduces water and fertiliser by 80%, while also being grown in an insecticide-free environment.
IMOGO – SWEDEN
Imogo's Flex Dyer consists out of multiple steps including a spray application unit, used for both dyeing and finishing, and a proprietary fixation machine. The technology results in significant environmental and monetary savings due to the reduced number of dyeing and finishing processes required and increased accuracy.
NREL – USA
NREL works on the development of a polyurethane for carbon capture, reuse and sequestration. They use microalgae as a feedstock to explore the production of various products for polyurethanes, polyurethanes, plastic composites to name a few.
NTX: COOLTRANS – SINGAPORE
NTX: Cooltrans is a novel dye system that provides high speed duplex print of patterns and solids with a very high resolution. The technology comes with great energy, water and chemical savings and is applicable to natural, man-made and synthetic fibres.
ORITAIN– UK / NEW ZEALAND
Oritain wants to be the most trusted company in the world at scientifically proving origin. It provides traceability through an innovative combination of forensic science and statistics. It believes that in order to know where something truly comes from, you have to test the product itself.
OFFICINA + 39: RECYCROM – ITALY
Recycrom is a dyestuff range made of pre and post-consumer textile waste. The dyestuff can colour any cellulosic and natural fibre as well polyamide.
TINCTORIUM – USA
Tinctorium produce natural, pre-reduced Indigo dyes that are a drop-in replacement for synthetic Indigo, free of impurities with the same performance as synthetic Indigo.
About Fashion for Good 
Fashion for Good is the global initiative that is here to make all fashion good. It's a global platform for innovation, made possible through collaboration and community. With an open invitation to the entire apparel industry, Fashion for Good convenes brands, producers, retailers, suppliers, non-profit organisations, innovators and funders united in their shared ambition. 
At the core of Fashion for Good is our innovation platform. Based in our Amsterdam headquarters and recently expanding the programme to South Asia, our global Fashion for Good Accelerator Programme gives promising start-up innovators the expertise and access to funding they need in order to grow. Our Scaling Programme supports innovations that have passed the proof-of-concept phase, initiating pilot projects with partner organisations and guided by our dedicated team that offers bespoke support and access to expertise, customers and capital. Our Good Fashion Fund catalyses access to finance to shift at scale to more sustainable production methods. 
Fashion for Good also acts as a convener for change, with the world's first interactive museum dedicated to sustainable fashion innovation. In our headquarters, Fashion for Good houses a Circular Apparel Community co-working space, creates open-source resources like its Good Fashion Guide that provides practical advice to implement cradle-to-cradle™ certified apparel as well as white papers and reports investigating industry practices and developments.  
Fashion for Good's programmes are supported by founding partner Laudes Foundation (formerly C&A Foundation), co-founder William McDonough and corporate partners adidas, C&A, CHANEL, BESTSELLER, Galeries Lafayette Group, Kering, Otto Group, PVH Corp., Stella McCartney, Target and Zalando and affiliate partners Archroma, Arvind, Norrøna, vivobarefoot and Welspun.