A good yarn: Country Road launches verified traceable Merino wool in an Australian first.
13 May 2019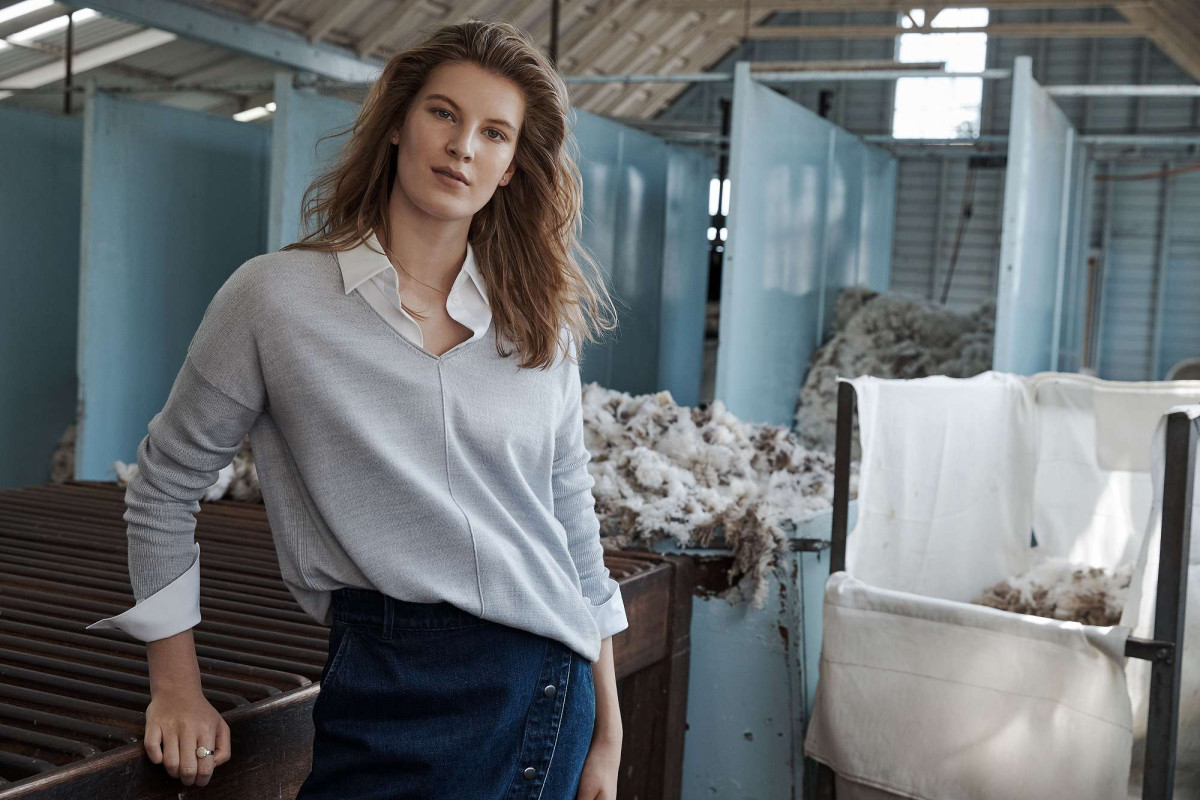 Country Road is committed to supporting Australian farmers and now, in an Australian first, every fibre of Country Roads new Traceable Merino Knit range can be verified as sourced from Australian farms.
Country Road Managing Director, Elle Roseby, said the launch of the winter range marked a proud milestone for the iconic brand.
Press release: 13th May, 2019
"There is a strong story about traceability in fashion and the Country Road customer is increasingly keen to know the origin of their purchase," she said.
"At Country Road we value the provenance of our products and strive for visibility of where and how our raw materials are farmed. For the first time in Australian history, we're proud to not only be able to trace every fibre of this range to local farms but to verify that every garment is made of 100% Australian merino wool."
To verify its traceability claims, Country Road has become the first Australian retailer to partner with technology company Oritain. With a commitment to transparency, Oritain takes a scientific approach to verify where the merino wool in each garment comes from.
Oritain Australia Managing Director, Sandon Adams, says verifying origin is a rigorous process.
"The geochemistry of the environment differs based on where in the world you are. Some environments are nutrient rich, some are poor, some are high in elements, some are low. These differences are what we measure, using the results to create a chemical fingerprint," he said.
"We've mapped the chemical fingerprint of Australia and the majority of the world for wool, which we then use to verify where a product has originated."
Using this technology, Country Road has created a collection of men's and women's knits in which each and every fibre of the garment can be verified to have originated from farms in Australia.
Australian farms like Beaufront, near Launceston in Tasmania. Famous for both its premium merino wool and its focus on conservation, Beaufront Station has been managed by the Von Bibra family for generations.
Julian Von Bibra, owner of Beaufront Station said: "Our sheep are born on the property, and we're responsible for looking after them. We nurture them. We are dependent on each other, in that we provide them with food and water, see that they're well looked after and respect that they're providing us the wool.
"We've got an opportunity to create an amazing garment for the fashion industry and it's coming from an animal on our farm. It's an amazing story in terms of a natural fibre."
Country Road's Traceable Merino Knit range will launch in stores throughout Australia this month, and will include both men's and women's knits ranging from $89.95 to $179.00.