Why Sir John Key is joining the board of Kiwi company Oritain
1 December 2022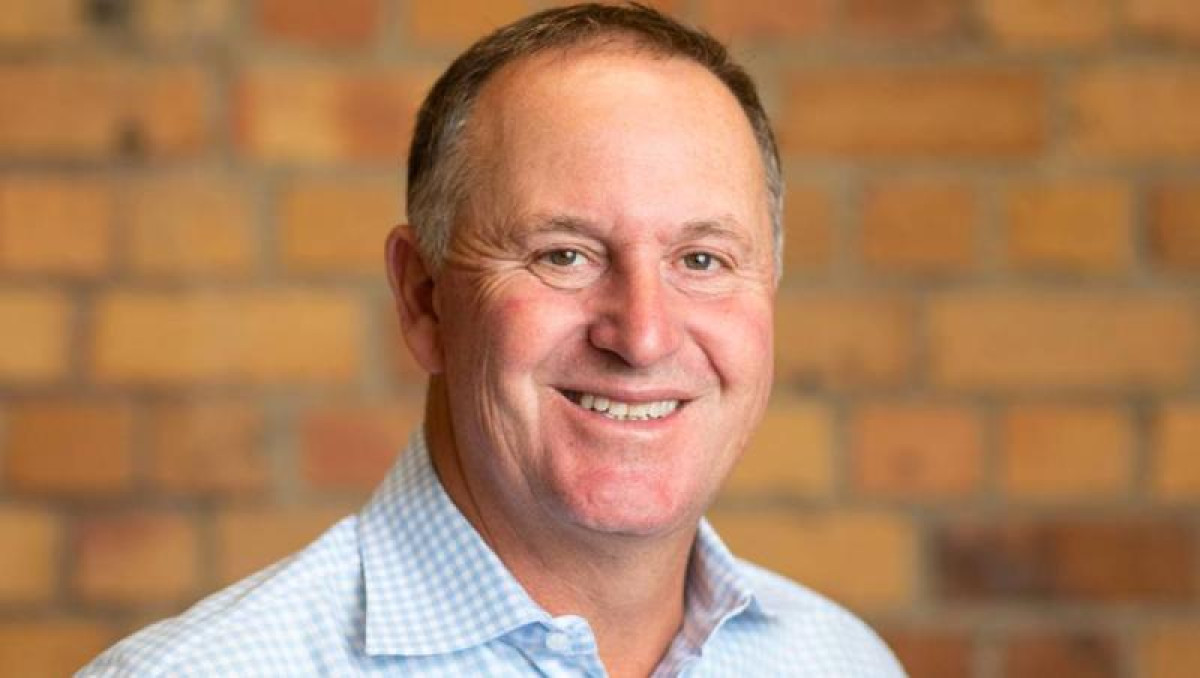 It started with a Sunday afternoon café chat and ended with former prime minister Sir John Key agreeing to join the board of Kiwi origin tracing company Oritain.
Key initially said no, as he has previously to many other companies and organisations that have approached him since he left politics and running the country in late 2016. He had served as prime minister since 2008, and led the country through the aftermath of the global financial crisis and a series of devastating earthquakes in Christchurch.
Oritain CEO Grant Cochrane proved persuasive and Key said he really liked the story behind the Dunedin-based company which has been around since 2008.
Oritain has become a global leader in applying forensic and data science to prove the origin of a product and its global customers include the likes of Patagonia and Lacoste along with A2 Milk and Silver Fern Farms closer to home. It's enjoying a boom off ESG (environmental, social, and governance) concerns and regulations requiring more transparency in supply chains. Over 80% of its revenue is now generated offshore.
Key said he was exposed to the company while doing advisory work for kiwifruit marketer Zespri which used Oritain's technology to trace kiwifruit being illegally grown in China. He thinks in a few years there is only going to be more pressure on the ethical nature of where a product is produced and how it's produced.
"A lot will come down to its source of origin – is it real? And I think for cosmetic companies and particularly higher-end brands, it's a massive part of the story."
When asked what value he brought to the board table, Key said obviously his name recognition in New Zealand and offshore could help with Oritain's credibility.
Oritain raised $58 million in a Series B round in September last year from international investors, led by New York growth investor Long Ridge Equity Partners, Spanish family office Asua Inversiones, and London-based Lansdowne Partners' Developed Markets Master Fund.
When asked what value he brought to the board table, Key said obviously his name recognition in New Zealand and offshore could help with Oritain's credibility.
Key said it will ultimately need to raise more money and he could probably assist on that front given he works with a number of VCs.
"The third thing is that I'm involved in quite a bit in technology these days, I'm on Palo Alto Networks' board, which is in Silicon Valley – the largest cybersecurity company in the world, and a bunch of other little startup companies which are in the technology space. Hopefully, I can bring a perspective that's global, but a little bit different – I can think the way governments might think and think the way big corporations might think."
For his part, Cochrane said he wanted the former prime minister to join the board because they are aligned on what Oritain can achieve.
"We can grow a world-class business out of New Zealand, providing highly-skilled, well-paid jobs, export a service not a product, and add tangible value to some of the world's most respected and well-known brands," he said. "We do operate differently to someone in Silicon Valley or London so it is great to have a director that understands the global environment in which we operate and what makes a company from Aotearoa tick."
Key's appointment is effective from January 1, 2023, and he's replacing Professor Richard Barker who resigned earlier this year.
Adviser v director
Key's other directorships include chair of ANZ NZ, and on the board of the ANZ group, and he acts in an advisory capacity to a number of other companies. He said his model is usually to be an adviser rather than a director because board meetings soak up so much time and are not necessarily the best way he can add value.
"Initially, when Grant approached me, I said 'I am busy and while I like you guys, I like you a lot, I'm not sure that's really the direction I'm going in'. But he's quite convincing, Grant. He convinced me that it would be very easy, you know virtual board meetings – and to be fair, I was just intrigued by the story.
"I'm definitely not looking to go on numerous boards and collect them up. But some things like this where I think I can add value, are good."
Key admitted there had been instances where having an ex-politician on the board hasn't worked out for Kiwi companies or the ex-politician – for example, Dame Jenny Shipley and others facing prosecution for breaching the Companies Act for reckless trading ahead of Mainzeal's collapse in 2013. But the former foreign exchange trader said it does depend on the person and the company.
"There are plenty of examples where they've sort of failed, or they've run amok. I mean, Jenny had those issues and, obviously, Sir Doug Graham had issues as well and there have been others. Everybody's different and every company is, by definition, different. In my case, I came from 20 years of investment banking so I've been very careful about the companies I've chosen. I've turned down lots of different offers, either because I just thought the risks were too great or the fit wasn't good, or I just have a limited amount of bandwidth."
Cochrane said the appointment was a "huge vote of confidence" in what Oritain was doing and appointing a former politician to the board should be viewed on a case-by-case basis.
"With Sir John it was a great fit because of his commercial acumen and the wisdom he brings from his global appointments."
He will receive the same director fees as the others which, because Oritain is still an unlisted company, remains private.
Personal mission
Key said his personal mission for the next decade was to help New Zealand companies become world leaders in technology, create great employment opportunities for the smartest people, and deliver environmental, social, and governance initiatives that make a positive difference.
He said difficulty in raising money is still a barrier to many Kiwi companies. He does a lot of work with Silicon Valley-based companies and said if they haven't raised enough money to get through 2023 "they might be in trouble".
While the hot market and the huge supply of investment capital is changing with higher interest rates, many VCs that Key works with are still looking for good Kiwi technology stories, he said.
"I've introduced quite a number of New Zealand companies to them and they've successfully invested in them from companies like Sharesies and Whip Around and others. They have all gone to VCs that I introduced them to."
Post-politics, Key said he's amazed at how much politics intersects with business these days.
"At ANZ I am on the ethics committee and we spend so much time thinking about issues that governments would spend a lot of time thinking about from climate change and different ethical sort of approaches. There's a real fusion there that goes on more than I probably would have thought when I was prime minister."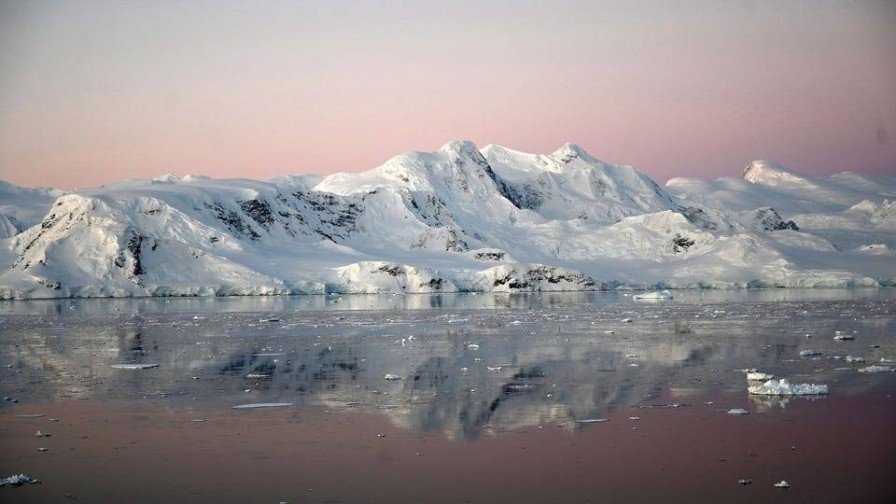 While life after politics has been busy, the 61-year-old has still found time to agree to co-host a 13-day luxury cruise to Antarctica, departing and returning from Buenos Aires in November next year with 191 other passengers paying upwards of $17,995 per person for the pleasure.
His co-host on the Viva Expeditions' trip is Dr Mike Stroud, a physician and extreme conditions specialist who joined the explorer Sir Ranulph Fiennes in skiing to both poles.
This will be Key's third visit to Antarctica and he will be accompanied by his wife, Bronagh, who he said is a lot better on the sea than he is.
"I have been to Antarctica twice – once as Leader of the Opposition and once as Prime Minister. And I really just loved the experience of being down there. And this is a very different experience – obviously, it won't be the Scott Base or McMurdo as we were last time."
The trip this time includes a polar plunge.
"Get your togs on, no wetsuit and jump in. Mrs Key won't be doing that, but I will."
Credit - Fiona Rotherham (NBR)