Scientific traceability company, Oritain, partners with CABOLQUI to verify worlds highest quality quinoa - Royal Quinoa Bolivia.
18 January 2021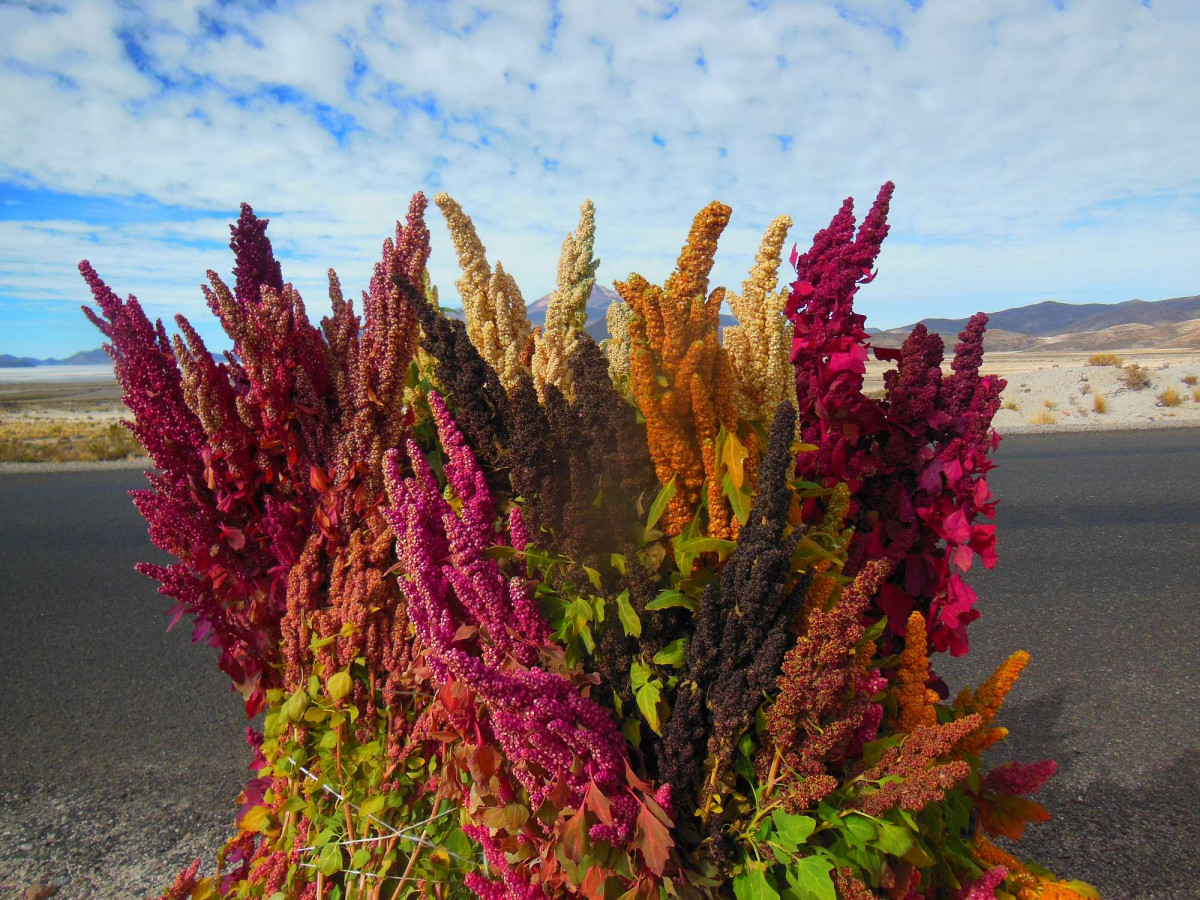 Oritain, a leader in scientific traceability, has partnered with CABOLQUI (the Bolivian Chamber of Quinoa and Organic Products Exporters) to verify the origin of the highly sought after, Royal Quinoa Bolivia. Using an innovative combination of forensic science and statistics, Oritain, can now trace the origin and integrity of CABOLQUI's premium brand, Royal Quinoa Bolivia - making the institution the first in South America to do so.
Partnering with CABOLQUI, Oritain use scientific traceability to verify the origin and differentiate Royal Quinoa Bolivia from its lesser counterparts. Oritain analyse authentic Royal Quinoa Bolivia and create a unique 'Origin Fingerprint' for the grain, ensuring that the superfood - part of the proud heritage of Southern Altiplano - is not susceptible to adulteration and, therefore, retains its unique ancestral properties.
"We are taking this extra scientific measure with Oritain to guarantee our final customer is consuming Quinoa Real from the Altiplano of Bolivia" says Milenka Veizaga General Manager of CABOLQUI. "We want to ensure that every one of our quinoa farmers, working in rural smallholdings, is empowered to do what they traditionally love while benefitting from the increased productivity and returns this programme will deliver. Increasing the level of transparency within the quinoa industry will allow our smallholders to receive the correct price they are entitled to for producing a higher quality product,"
Royal Quinoa is grown in a cold, dry climate, with saline soils and at vertiginous altitudes – all of which imbue the ancient grain with a distinct flavour and unique nutritional properties.
"We value the provenance of our products and strive for visibility of where and how our raw materials are farmed. We want consumers to be 100% sure that when they buy Royal Quinoa, they are buying an organic, heritage product from the highlands of Bolivia that contains all of the goodness it promises: essential amino acids, potassium, calcium, phosphorous and iron," Milenka Veizaga says.
Oritain has been working with a range of international companies since 2008, verifying products and increasing accountability throughout supply chains across the food, fashion, fibre and pharmaceutical sectors.
CEO Grant Cochrane says that Oritain's scientific traceability plays an important part in tackling serious issues facing our society today, especially labour and environmental issues.
"It is impossible to tackle these issues without knowing where products actually come from. Our science can be used to verify the origin of products and raw materials - meaning we help deter and discard illegal practices present in many supply chains. Our 'Origin Fingerprint' helps smallholders to demonstrate that their products are of high quality, grown sustainably and according to ethical labour standards. Ultimately, this improves the livelihoods of smallholders and drives positive change within their societies," says Cochrane.