Oritain attends the Specialty Coffee Expo in Portland, Oregon.
10 May 2023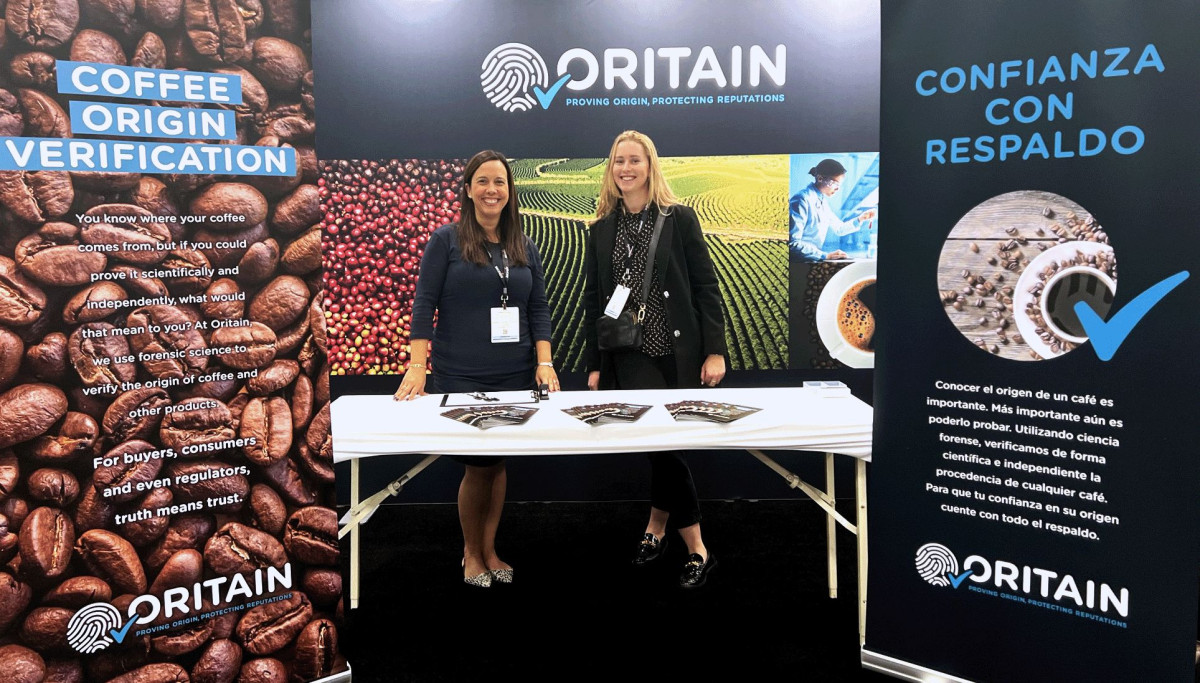 Origin matters in coffee. Like wine, the place where coffee grows impacts its taste, its aroma, and its essence. The terroir makes coffee unique. But it's not just coffee enthusiasts who are looking at origin. As consumers, regulators, and investors rightly demand to know where food comes from, roasters and retailers must prove where they source their coffee to protect their ESG credentials. Coffee farmers need to protect their livelihoods and ensure they promote some of their unique and valuable origins.
We were delighted to participate in the recent Specialty Coffee Expo in Portland, Oregon. Our stand was packed with visitors, curious about how to verify the origin of green and roasted coffee through forensic science.
Long-term partnerships are essential to us at Oritain, so it was great to connect and collaborate with some clients trusting us to verify from Hawaii to Yemen to Brazil and so many more.
We also welcomed the opportunity to catch up with our partners in the sector, such as Mercanta, Coffee Enterprises, and Alliance for Coffee Excellence (ACE). Gabriela Castro-Fontoura, leading on coffee at Oritain, delivered a presentation at the ACE coordinator's and exporters' breakfast.
Proving where coffee comes from is an industry-wide problem, and we have the solution. This is why we have put together a multi-disciplinary and dedicated coffee team that engages in most industry-specific conversations and develops solutions in coffee, leveraging our credentials, etc.
The Specialty Coffee Expo was an incredible opportunity to network with industry experts and attend some very informative lectures on the latest trends in the industry! We now look forward to visiting the Athens edition of the show and participating in exciting sector events, for example, in Hawaii and Sao Paulo.
Please be sure to follow us on social media to stay updated on our latest developments, or you can contact us directly to learn how we can help.