Oritain raises USD $57 million, led by Highland Europe, to supercharge its forensic origin technology to verify products worldwide.
13 July 2023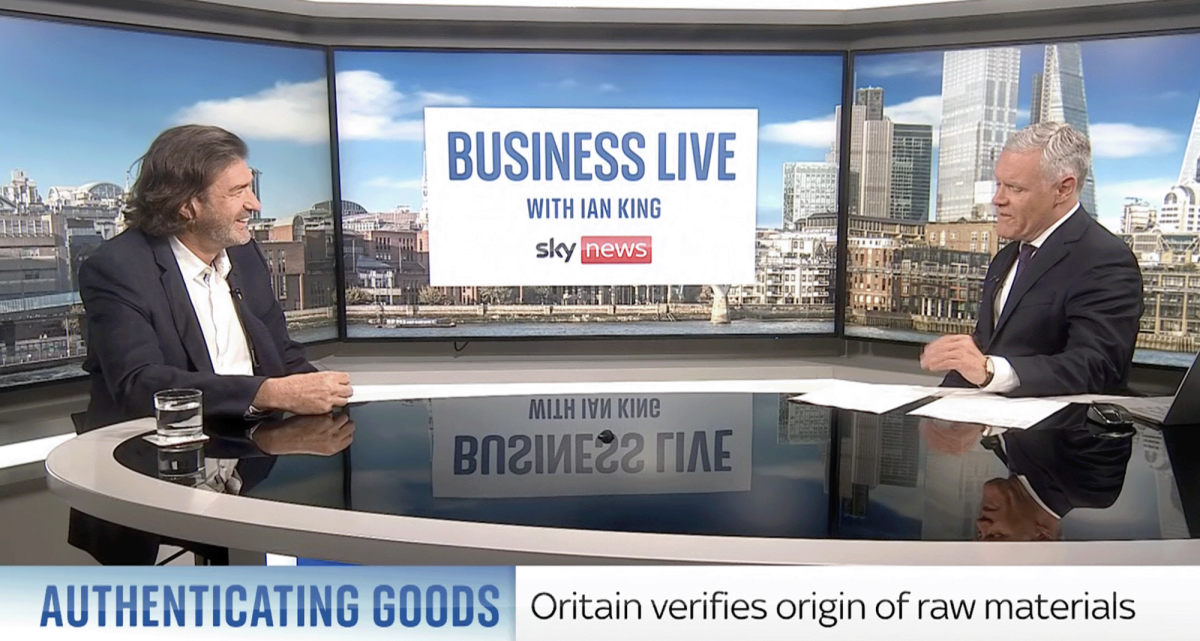 Oritain is the leading forensic traceability company, combining forensic and data science to provide data-driven insights on the true origin of goods and commodities.

From cotton to coffee, food, and fabric, Oritain's technology can identify the origin of products worldwide.

Over 100 global customers, including Nescafe and Lacoste, rely on Oritain's technology to verify their supply chain and protect their products in international markets.

New funding led by Highland Europe will enable the company to accelerate its go-to-market plans for current and new products.
London, Washington DC, 12 July: Oritain, the global leader in forensic traceability, has raised USD $57 million in a Series C funding round led by Highland Europe, with Jacob Bernstein from Highland joining the board. The round was supported by Series B lead investor, New York's Long Ridge. The funding will be used to develop Oritain's technology and expand into new markets and industries.
Oritain is the global leader in verifying the true origin of products and commodities. Luxury high-end fashion and retail companies, including Lacoste, Supima, and Primark, and food producers, such as A2 Milk and Nescafe, use Oritain to assure customers that the items they buy are genuine and produced from an ethical supply chain. Using technology developed at the University of Otago, Dunedin, the company can create a unique fingerprint from products worldwide and prove its provenance from meat to honey, milk, and fibers.
Building trust in a fragmented market
Fraud and counterfeiting, exacerbated by increasingly fragmented global supply chains, cost the global economy over $500 billion annually, while environmental issues such as deforestation are increasingly top of investor and customer concerns, which can damage brand reputations built up over decades. Oritain provides data-driven insights to help producers and manufacturers to monitor and adapt their supply chain to safeguard and improve transparency and certainty for their clients worldwide.
Unlike traditional traceability methods, which can be removed or tampered with, Oritain's technology combines cutting-edge forensic science with world-leading data to analyze the intrinsic properties of a product to verify its origin. The company's global labs can create an Origin Fingerprint of a particular product by analyzing trace elements that are affected by environmental factors such as soil composition, climate, altitude, and precipitation. Once an Origin Fingerprint has been identified, it can never be tampered with or destroyed.
These fingerprints are fed into industry-leading data banks of products monitoring complex global supply chains such as palm oil, coffee, cocoa, cotton, vanilla, and soy and used as benchmarks to audit products at any point in the supply chain. Companies rely on this data to prove the authenticity and quality of their products, reducing risk and fraud.
The need for Oritain's service is underlined through a client retention rate of over 90% and compound annual growth of 90% year on year over the past six years. With many of the world's leading brands and trusted food designations as clients, Oritain intends to be the world's most trusted company for verifying the origin of products and raw materials to create traceable supply chains worldwide.
Supporting the Future of ESG
As well as providing tools to verify the legitimacy and provenance of a product, Oritain partners with companies to comply with ESG criteria, something investors increasingly demand. In addition, countries are creating new transparency and reporting regulations as part of Sustainable Development Goals across the globe encompassing deforestation, forced labor, and product fraud. Companies that can prove the authenticity, quality, and sustainability of their products and the supply chain will gain a competitive advantage by demonstrating to customers and investors that they meet high ethical standards.
BNP Paribas Exane acted as advisers on the transaction.
Grant Cochrane, Global CEO at Oritain, said: "Over the past 15 years, Oritain has pioneered groundbreaking forensic and data science to become the world's most trusted verification partner to leading global brands and institutions, providing them with the insights they need to make the critical decisions on their supply chains. Our relentless focus on data, science, and process integrity has enabled us to become long-term partners with our clients to ensure the integrity of their supply chains, which is increasingly difficult to achieve in globalized and complex markets. We're delighted to announce this new funding round, led by Highland Europe, to support our expansion plans as we reach new markets and industries."
Jacob Bernstein at Highland Europe said: "Oritain's forensic science can take a commodity sample and tell you precisely where in the world it comes from. Does this cocoa come from a deforested national park? Is this cotton from where my supplier says it is? Is this coffee truly Brazilian, as the label says? This groundbreaking technology is a dream solution for sourcing and sustainability leaders at the world's largest brands who can finally get to grips with the authenticity of their supply chains. We are immensely proud to partner with the Oritain team to revolutionize origin verification."
Grant Cochrane joined Ian King on Sky News to discuss Oritain's origin verification science and the prevalence of supply chain inconsistencies: