Oritain and Coffee Enterprises partner with a Memorandum of Understanding for Coffee Collaboration
28 March 2023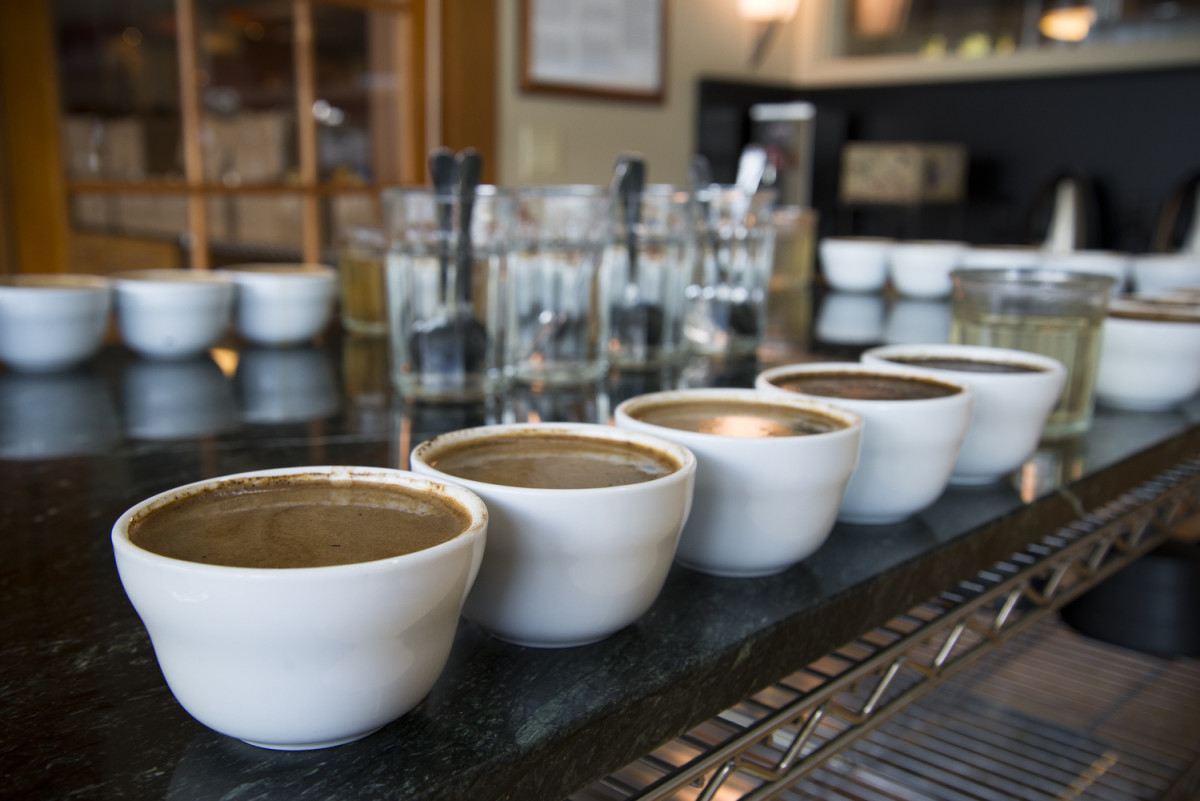 (London, England and Hinesburg, Vermont) - In a significant step to proving the origin and purity of their coffee products, leading quality control and consulting company Coffee Enterprises have announced a new partnership with scientific traceability company, Oritain, to benefit global coffee supply chains and coordinate critical analytical services.
Oritain is a world-leader in using forensic science to trace the origin of products and raw materials. Their technology works with Mother Nature to identify the natural properties that coffee plants, including their beans, absorb from the environment they are grown and harvested in. Using a combination of forensic and data science, Oritain turns this raw data into an Origin Fingerprint for each authentic coffee origin, allowing them to test to test anywhere in the supply chain against this fingerprint for authenticity.
Oritain CEO Grant Cochrane says, "Coffee is one of the world's most popular drinks, so it's only right that consumers can make informed choices. Consumers want to know about the true origin by joining forces with other great companies, we can understand attributes, develop technologies, and analyse characteristics. We believe this collaboration is a huge value-add to both companies."
Oritain supports ESG by providing transparency and integrity along the coffee supply chain, while Coffee Enterprises provide unbiased scientific evaluation for coffee quality and adherence to specifications and expectations.
"We are excited to partner with Oritain because of their influential technology that verifies and authenticates coffee origin. Our capabilities in supply chain consulting and quality control testing are complementary, enabling a coordinated effort to support stakeholders in coffee's value system." says, Dan Cox, Founder & President, Coffee Enterprises.
Oritain and Coffee Enterprises will impart cutting edge technology and credible scientific analysis to verification and coffee quality. These coordinated efforts will add value and provide critical resources to stakeholders in the coffee supply chains. Both companies are committed to supporting each other's technology and advancing their reach within the global coffee industry.
"As the coffee world begins to gather for annual conferences and expositions, it provides the perfect timing to announce this innovative partnership" Spencer Turer, Coffee Enterprises, added.
Ends
About Coffee Enterprises
We do not buy or sell coffee: we TEST Coffee. Founded in 1992 by Daniel Cox, our testing laboratory and consultancy specialize in evaluating and improving coffee & tea throughout global supply chains. Learn more at www.coffeeenterprises.com or contact info@ce.coffee.