Cone Denim and Oritain extend partnership for industry-leading traceability.
24 February 2023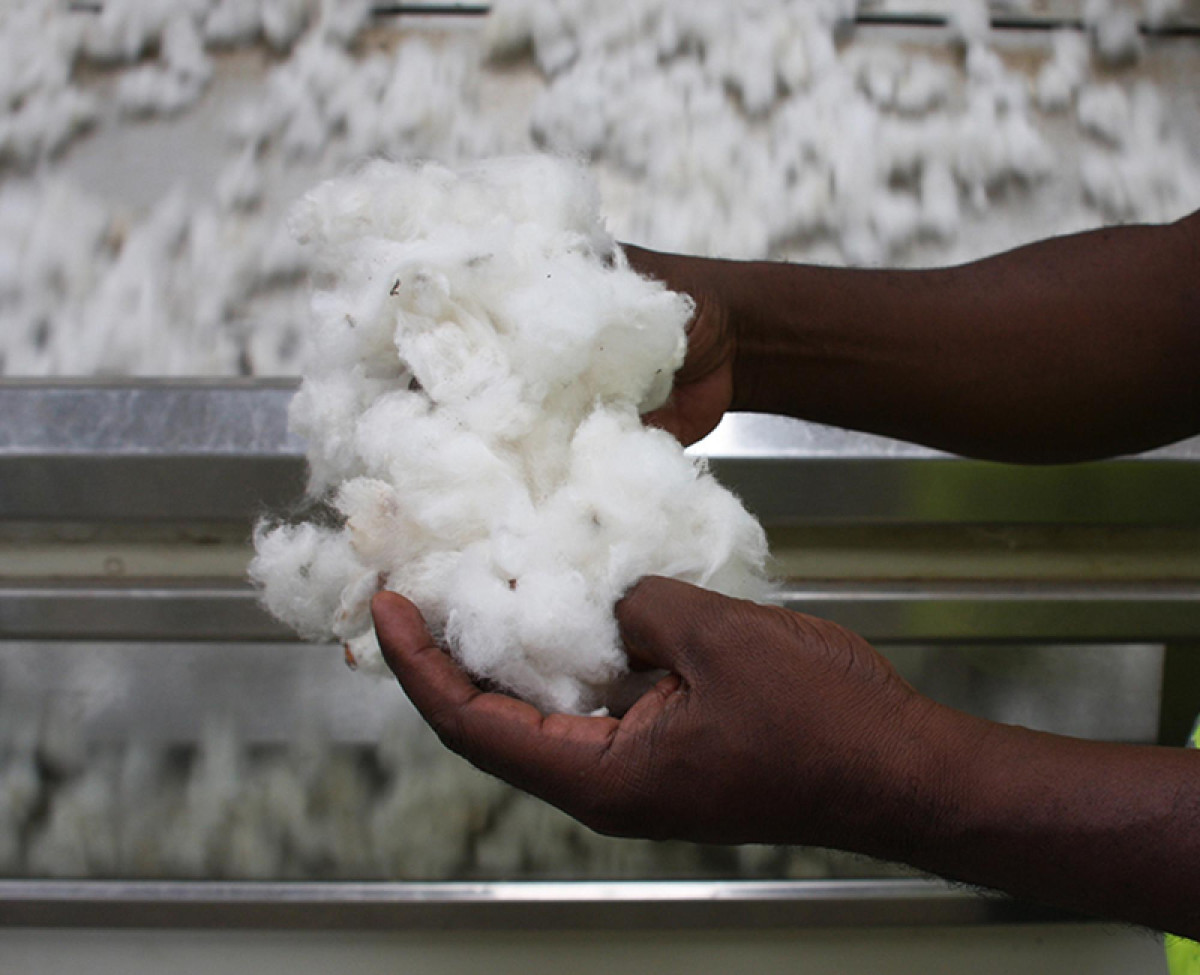 Extended partnership to deliver industry-leading, forensic verification of origin for denim fabric.
In 2020, Cone Denim was the world's first denim mill to use a unique method to truly verify the origin of its fabric. Cone Denim and Oritain use cutting-edge forensic science to detect naturally occurring trace elements and isotopes that are intrinsic properties of the fabric that can be verified back to its source. Cone Denim is excited to announce an extension of this world-leading partnership with Oritain.
Through the extended partnership, Cone Denim continues to assure its customers that denim produced by the company is authentic, true to source and in compliance with their cotton sourcing policies and allows Cone to confidently reaffirm its origin of ethical sourcing and supply chain transparency. Cone Denim customers have responded favourably to the partnership.
Steve Maggard, President of Cone Denim said, "At Cone Denim, we've always operated on trust. We value providing our customers with traceability and documented transparency throughout the supply chain. Extending our partnership with Oritain allows us to continue our ongoing efforts to combine sustainable innovation with documentable, industry-leading traceability for cotton origin."
Oritain works globally to protect supply chains from fraud. This partnership solidifies the use of Oritain's forensic traceability throughout the entire fashion industry. To achieve the level of traceability that the denim industry is demanding for its consumers, Oritain's unique method applies forensic science to detect trace elements and isotopes in the denim itself. Soil composition and other environmental factors give the denim an inherent 'fingerprint' unique to the location in which the cotton is sourced – called an Oritain Origin Fingerprint. This Origin Fingerprint cannot be tampered with, replicated, or destroyed and enables Cone Denim to verify the origin of the cotton used in their denim. Denim can be tested at any stage on its journey from farm to shop floor, giving buyers assurance that the product has not been substituted along the way.
Grant Cochrane, CEO of Oritain, said "Continued industry pressures have caused companies to make a commitment to more sustainable practices and provide full transparency of their supply chains. Cone Denim's commitment to the Oritain program is leading the way in the denim industry and further demonstrates the world-leading mindset that Oritain endeavours to collaborate with."
Oritain has been working with a range of international companies since 2008, verifying products and increasing accountability throughout supply chains across the food, fashion, fibre, and pharmaceutical sectors. The forensic science company also partners with Cotton USA and multiple retail brands to independently verify their cotton and raw materials.
With Cone Denim now entering the fourth year of its partnership with Oritain, the brand is doubling down on its commitment to drive a more authentic future for the fashion industry and is continuously working to implement sustainable practice into every part of the supply chain.
"Sustainability and innovation have long been part of the fabric at Cone Denim. Now it's quite literally woven into their denim, too." Cochrane says.
Ends
High-Res images for media purposes will be available upon request.
For media enquiries contact:
Frederick Duffield
Global Head of Corporate Affairs, Oritain
E: fduffield@oritain.com
M: +44 (0) 783 524 0661
Aleasha Kivett
Director of Marketing
E: Aleasha.Kivett@elevatetextiles.com
M: +1 336 379 4791
Editors Notes:
For more information click here
About Cone Denim
A leading denim innovator for more than 130 years, Cone Denim® delivers unparalleled expertise and advanced denim capabilities that service and inspire the global market. Cone promotes sustainable practices through its Sustainblue™ denim fabrics representing the highest standards in responsible manufacturing and Cone's commitment to making a positive impact in its communities. From performance denims and superior S GENE® technology to vintage re-creations of Cone Deeptone Denim™ reaching back to the early 1900s, Cone offers unique collections of Performance, Stretch, Selvage, and Distilled Indigo™ denims crafted out of the Cone®3D R&D incubator. Cone Denim operates as part of Elevate Textiles, Inc. with manufacturing capabilities in Mexico and China and a global network of sales, product and merchandising professionals based out of Greensboro, N.C., New York, San Francisco, and Hong Kong. To learn more, visit us at conedenim.com, LinkedIn, Instagram, and Facebook or elevatetextiles.com.