Cape Wools SA and Oritain team up to scientifically Verify South African wool
25 August 2023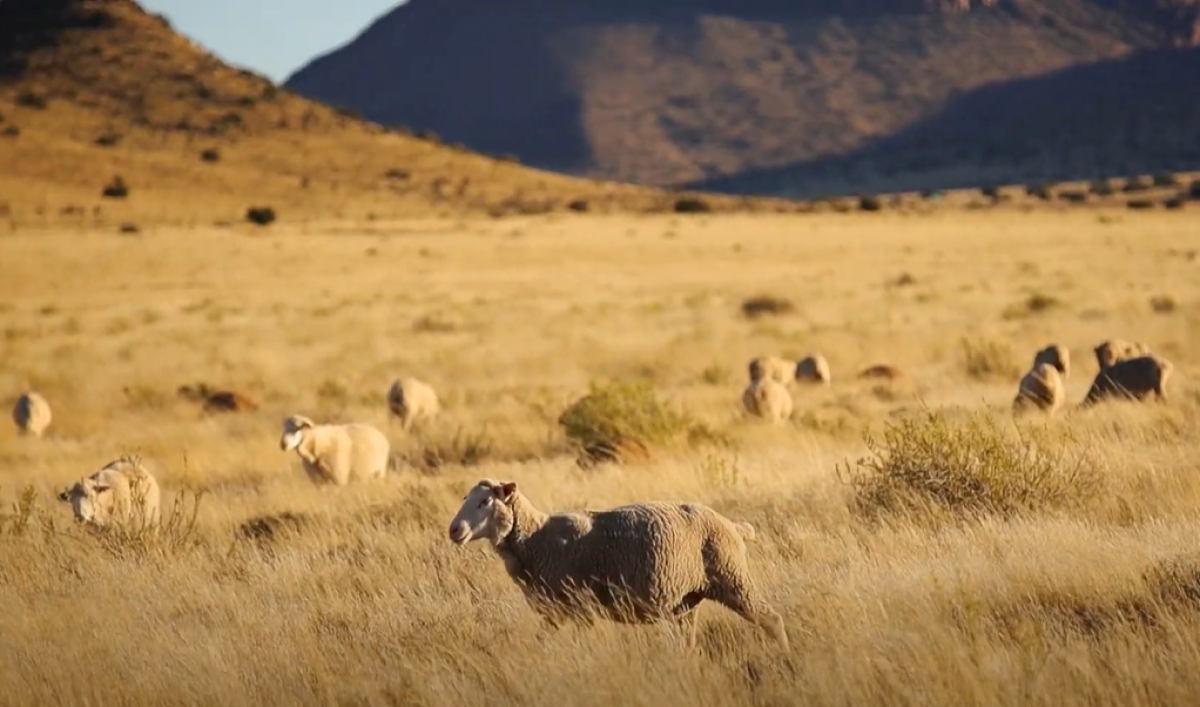 In an exciting move for the future of the South African wool industry, the world leader in forensic tracing, Oritain, has been engaged by Cape Wools SA to build a forensic database of SA wool samples.
Cape Wools SA, the official industry representative organization of the South African Wool Industry, and Oritain, an innovative forensic sciences company headquartered in Dunedin, New Zealand, have agreed on a ground-breaking new partnership to build a database that will enable South African wool to be verified anywhere in the world, at any point in the supply chain.
Deon Saayman, CEO of Cape Wools SA, shared the announcement.
"South African wool is Globally Recognized for its high quality, well-classed wool clip. In addition, we are also the leading supplier of sustainably certified wool in the world. To protect the reputation of the SA wool clip, authentication guarantees will path the way to ensure this for our valuable customers. The first stage is to build a forensic database of South African wool at all supply chain stages. In the future, any garment or material can be tested against this and 100% verified as authentic. Our partnership with Oritain will enable us to use the world-leading "Oritain Fingerprint" on our wool."
Commenting on the partnership, Oritain CEO Grant Cochrane said, "We are delighted to partner with Cape Wools SA to build a scientifically robust database of South African wools. Oritain has the unique expertise and resource to deliver this solution using forensic testing originally developed for crime-solving. Nature has a code - we've cracked it and put it to use in a way that protects the world's high-quality wool producers.
Oritain will collect genuine samples from South African wool-producing farms and warehouses and create and maintain a country-of-origin database for South African wool. This will be compared to Oritain's existing fiber data statistical algorithms.
How does it work?
Wherever you are in the world, the geochemistry of the land differs, even in the case of parcels of land that are only a few meters apart. As wool grows, it absorbs a unique ratio of elements depending on the microclimate, altitude, precipitation, soil type, and growing conditions.
Using cutting-edge forensic science, Oritain can identify this unique ratio in the soil 'imprinted' from the ground and grass to the finished wool, creating a scientific link that runs through the land, the thread, and the final garment or consumer product. This link remains through the life of the wool, never changing. Once a database is built, any product in the supply chain can be tested against this. As proof of origin, the Oritain Verification of Origin and Provenance mark can be displayed on labels with a unique QR code providing a direct digital link to the guarantee.
Wool consumers worldwide deserve to know that the garment or product they have purchased comes from its claimed origin and is a genuine 100% wool article. Building this database protects South African wool producers and their global customers.
Saayman comments, "Cape Wools SA and Oritain are delighted to partner on this project and look forward to putting this extraordinary forensic science to work for the benefit of our wool producers and global customers."
ENDS