Strengthening the Australian Modern Slavery Act: What can Australian Enterprises Expect?
By Oritain Team | 11 July 2023
minutes to read.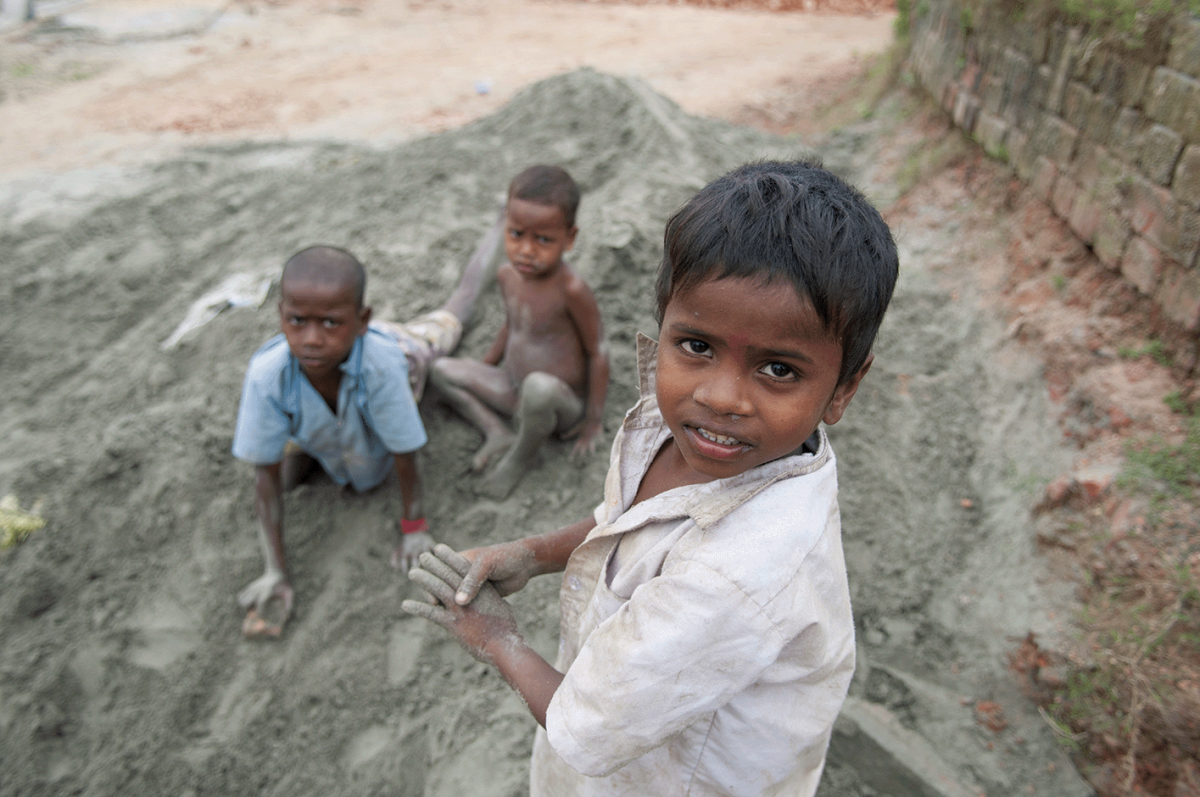 Disclaimer: The information provided in this document does not and is not intended to constitute legal advice. Instead, all information presented here is for general informational purposes only. Counsel should be consulted concerning any particular legal situation.
Professor John McMillan and his team led a mandatory review of the Australian Modern Slavery Act of 2018 between March 2022 and May 2023. In May 2023, following a 12-month review process and 3 months of public consultation with 136 written submissions from stakeholders, McMillan and his team published a report of the statutory review of the Modern Slavery Act 2018, producing 30 recommendations.
Modern Slavery is a large, complex issue that cannot be combatted by any strategy alone. Drivers of modern slavery come from all sides, with modern slavery taking hold in vulnerable communities and global supply chains driven by factors such as poverty, economic shocks, gender inequality, exploitative business practices, and weak governance and regulatory inadequacy.
This article explores the recommendations relating to businesses and supply chains. Change must come from several different interacting factors. Oritain acknowledges this and is only discussing the review of the Modern Slavery Act from a supply chain lens, exploring how businesses can minimize forced labor risk in supply chains.
From a supply chain perspective, the recommendations that will affect Australian enterprises include lowering the reporting threshold for entities, improving government guidance and resources for reporting, implementing penalties for non-compliance, and further reporting criteria, including due diligence requirements and identifying human rights risks.
Summaries of these recommendations are as follows:
Lowering the reporting threshold for entities
Recommendation number 4, identified in the statutory review of the Modern Slavery Act, is to amend the Modern Slavery Act s 5(1)(a) to lower the threshold of a 'reporting entity' from the current consolidated revenue of at least AUD100 million to at least AUD50 million. This change would require an additional 2,500-3,000 enterprises to comply with the Modern Slavery Act. If this change is to be made, entities with a consolidated annual revenue of $50-100M would have 2 years to prepare their organization for the reporting requirements.
The improvement of guidance and resources for reporting entities
Several recommendations have been made regarding improving guidance and resources to assist reporting entities with compliance with the act and make submitting their reports easier. Greater clarity of guidance material, including guidelines on writing requirements, the creation of an optional template and coversheet for the preparation and submission of a business's modern slavery statement, and an online submission portal were all recommended as a part of the review (recommendations 13, 14, 15, 16, 24, and 25).
Improved guidance for small and medium enterprises on compliance with the act on a voluntary or required basis can be expected, flagged in recommendation number 5 of the review.
Difficulties surrounding joint reporting were identified as an issue in the review. Recommendation 17 addressed this and suggested further clarity in the act, along with the issuance of guidelines on special cases by the anti-slavery commissioner (recommendation 30).
New reporting criteria
The creation of human rights due diligence obligations is an item that will be considered. Recommendation 11 of the review suggests amending the act to oblige reporting entities to create a due diligence system to meet the act's requirements. Additionally, activities undertaken to ensure follow-through of the due diligence system should be explained in the entity's modern slavery statement. Reporting on modern slavery risks and incidents should also be reported on in the final report submission (recommendation 11).
The Minister or Anti-Slavery Commissioner may also declare a region, location, industry, product, supplier, or supply chain as high modern slavery risk and describe what regard entities must hold this to when preparing their statement under the modern slavery act (recommendation 27).
Penalties
Failure to comply with the Modern Slavery Act and reporting requirements would be made an offence by recommendation 20. The falsification of information included in the report and failure to take remedial action to comply with reporting requirements of the act when the minister gives a request will also be an offence, along with failure to create adequate due diligence systems.
A public list identifying entities that have submitted statements has been recommended, along with an investigation into public complaints regarding entity reporting under the Modern Slavery Act (recommendations 20,22 and 24).
Overall the review of the Modern Slavery Act has built-in considering public consultation and participants from a wide range of stakeholders, including businesses, government, academia, unions, charities, and professional associations.
Australia follows a similar suit to the EU, UK, and North America. Stricter regulation regarding supply chain due diligence, reporting, and the regulation of forced labor within supply chains is a common global theme. With the complexity of global supply chains, change is a lengthy and resource-intensive process. The best action for businesses is to get ahead of the regulation rather than play catch-up, risking financial penalties and loss of revenue.
Oritain
The challenge of managing human rights risk is large, with many participating factors. Oritain services are used by the world's biggest brands to help clarify complex supply chains, allowing brands to connect with suppliers tier 1 and beyond.
Oritain can test raw materials or products at any stage in the supply chain. Using forensic and data science, Oritain can scientifically verify the authenticity of a product, allowing supply chain inconsistencies to be identified and managed. With the complexity of global supply chains, risks commonly arise in fraud, substitution, and blending. With verified traceability, accurate claims of a compliant supply chain can be confidently made.
For the full report, visit Report of the statutory review of the Modern Slavery Act 2018 (Cth) The first three years (ag.gov.au)
Che Bliss, Oritain Head of Country, explains his key takeaways from the 2023 Australian Modern Slavery Conference