Why Businesses Need to Pay Attention to the 2023 Global Slavery Index Report
By Oritain Team | 13 June 2023
minutes to read.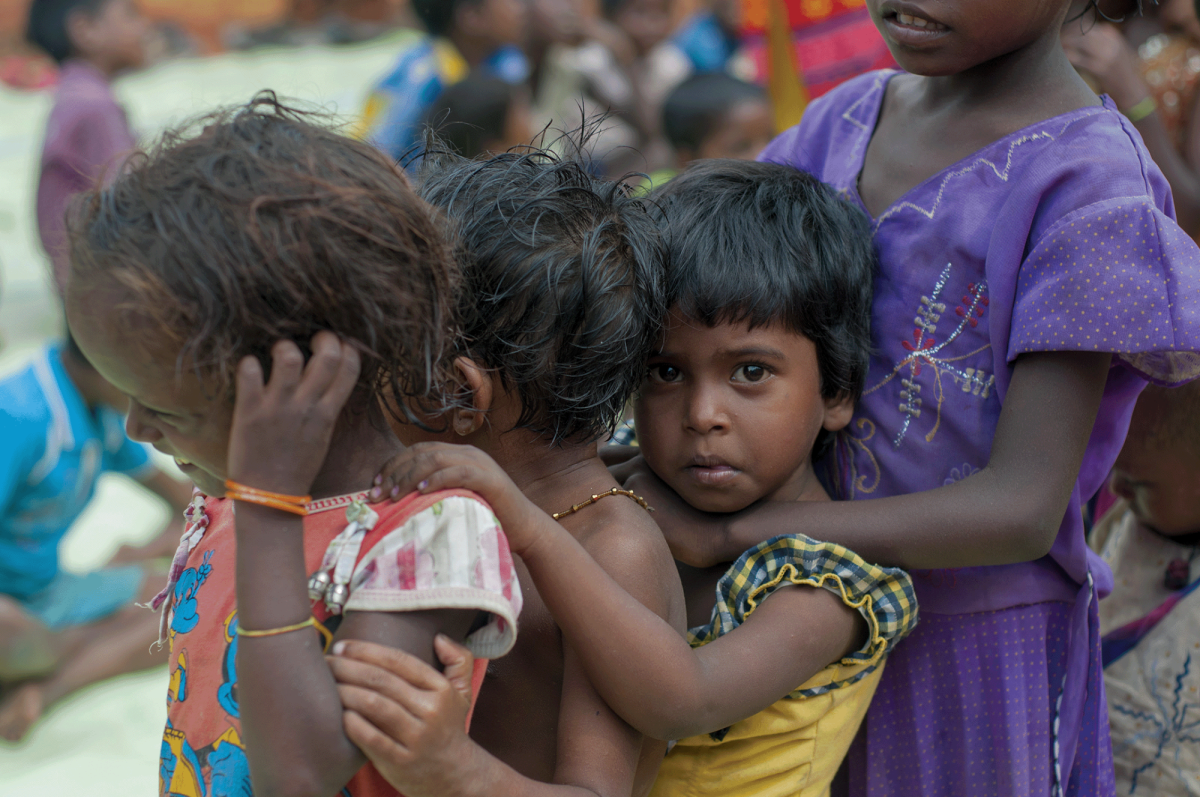 Disclaimer: The information provided in this document does not and is not intended to constitute legal advice. Instead, all information presented here is for general informational purposes only. Counsel should be consulted concerning any particular legal situation.
Australian international human rights group Walk Free recently released their 2023 Global Slavery Index reporting on modern international slavery between 2018 to 2023. The index details several significant findings; the most notable result is that modern slavery has worsened over the past five years. Though Walk Free Australia acknowledges that some Government action has been taken against forced labor, it states that these regulations are falling short of what the situation requires and is calling for further governmental action to eliminate modern slavery.
Other key findings from the index include:
Globally, 50 million people are living in modern slavery.
US $468 billion of G20 imports are goods at risk of modern slavery:
USD 243.6 billion in electronics

USD 147.9 billion in garments

USD 19.7 billion in palm oil

USD 14.8 billion in solar panels

USD 12.7 billion in textiles
Walk Free is calling upon Governments to make the shift from intent to action by:
Improving modern slavery training and responses

Strengthening social protection

Increasing education, especially for those at higher risk of falling victim to modern slavery

Strengthening supply chain due diligence requirements with import controls and harsher penalties against companies tolerating forced labor

Improving survivorship programs
Of the 28 million people living in forced labor, nearly two-thirds of cases are connected to global supply chains.
These facts underscore the need for collective action from governments, businesses, and consumers. As 2030 inches closer, it is essential that a commitment to ending modern slavery, forced labor, and human trafficking by 2030 becomes a reality from its inception when founding the Sustainable Development Goals in 2015. World Leaders have been asked to take action to reach this goal by 2030.
Pressure to eliminate forced labor leads us towards focusing on supply chain regulation - noted as one of the five critical actions suggested to governments by Walk Free. If governments are to make the regulatory changes required to eliminate forced labor, businesses must be prepared for rapid action. Companies should prepare for tougher due diligence requirements, import controls, and penalties for non-compliance, such as fines, detainment of goods upon import to specific markets, and public lists of companies tolerating forced labor.
Global supply chains are complex, making change a lengthy and resource-intensive process. The best action for businesses is to get ahead of the regulation rather than play catch up in a fast-changing legislative environment. In the worst case, moving now in preparation for regulatory change by improving due diligence systems and changing suppliers to mitigate forced labor risks will improve corporate social responsibility, and environmental, social, and governance factors, giving companies a point of differentiation for consumers in an increasingly saturated market. In the best-case scenario, this proactivity will also avoid a rushed and reactive response that could lead to higher costs, risk of penalties in the form of fines, investor deterrence due to a perceived increase in risk, and reputational risk.
How can companies proactively prepare for the changing landscape?
Hire a head of sustainability/human rights
It may be time to hire a sustainability and human rights director if your company still needs to do so. If this is not a viable option, give someone the responsibility to own traceability for the company supply chain, ensure risks are identified and reported on, and that contingencies are prepared. If this is not a viable option internally, consider using an independent third party.
Due diligence + audit
Undertake due diligence before entering new partnerships to identify human rights and ESG risks. Audit current partners and suppliers for human rights risks; companies must know all suppliers and the working conditions of their staff. If human rights violations are uncovered, seek out alternative suppliers.
Trace your supply chain
Map and trace your company's supply chain, ensuring no knowledge gaps exist. If knowledge gaps are identified, bridge the gap with independent third-party proof of origin verification.
Trust, but verify
Good business is built from confidence, but faith must first be built. A robust supplier onboarding process that communicates the code of conduct and expectations to potential and renewal suppliers establishes trust with suppliers, with a verification system flagged as an expectation. Origin verification provides reassurance against supply chain risks by authenticating that a product or raw material is true to the source. This allows investors, consumers, and partners to trust that forced labor risk is managed, protecting the companies' brand reputation.
How can Oritain help?
Oritain can test raw materials or products at any stage in the supply chain. Using forensic and data science, Oritain can scientifically verify the authenticity of a product, allowing supply chain inconsistencies to be identified and managed. With the complexity of global supply chains, risks commonly arise in the form of fraud, substitution, and blending. With verified traceability, accurate claims of a compliant supply chain can be confidently made.
For more on the Global Slavery Index, visit https://www.walkfree.org/global-slavery-index/downloads/