Oritain at Deloitte's Responsible Value Chain series
10 March 2020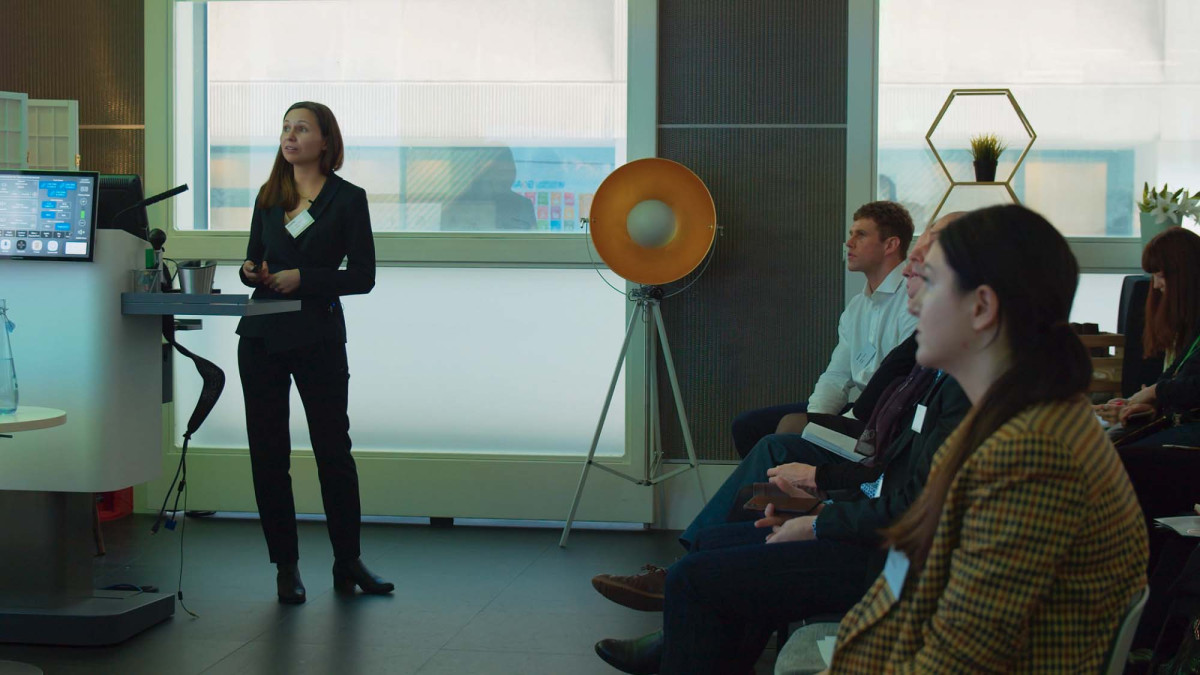 At the end of February, we joined over 50 attendees, including leaders from across industry, NGOs, start-ups and the public sector, for Deloitte's first ethical value chain community of practice, focusing on cotton traceability.
The event considered a range of perspectives on the humanitarian and environmental challenges associated with the complex and heavily subcontracted cotton supply chains. And culminated in an incredibly insightful panel focused on practical actions for awareness, collaboration and improvement - joined by our CEO, Grant Cochrane.
The event speakers included Annette Pedder from the National Crime Agency and Marc Lewkowitz, CEO of Supima and Better Cotton Initiative Chair. Our own CEO and Science Lead, Grant Cochrane and Dr. Olya Shatova; Compare Ethics Founder, Abbie Morris; and Euan Fraser of International Justice Mission.
See below for some of our key summaries from each talk:
National Crime Agency (NCA)

Modern Slavery

Investigator, Annette Pedder

shared her experience from decades working in law enforcement and the unique challenges which modern slavery presents for investigators, both at home and abroad. Crucially Annette reminded attendees that labour rights abuses and modern slavery are prevalent in the UK, as well as abroad, and the NCA welcome further opportunities to collaborate with business in an area where partnerships aren't traditionally focused.
Mark Lewkowitz

is both

CEO of Supima

and

Chair of the Better Cotton Initiative (BCI). Mark delivered an overview of the nuanced challenges faced by companies and NGOs, highlighting the role product provenance has to play in tackling negative environmental and social impacts of the cotton supply chain, and the valuable role traceability can play in validating quality and avoiding counterfeits.
As

Science Lead

at Oritain, Dr Olya Shatova provided a comprehensive account of Oritain's traceability technology solutions, based on end product provenance rather than sprays, labels or barcodes. Our forensic testing measures differences in the combination of trace elements and isotopes. We then use statistical models to analyse results and translate the data into an Origin Fingerprint, acting as an identifier for a product's specific location of origin, providing evidence deemed admissible in court.
Abbie Morris, founder of Compare Ethics, a consumer focused traceability startup, emphasised the paradigm shift in consumer demand and expectations, particularly by millennials and 'Gen Z'. Abbie cautioning attendees not to underestimate the power of generations about to enter both the workforce and the marketplace.
Euan Fraser

represented the

International Justice Mission (IJM), the world's largest anti-modern slavery NGO, and showcased some of the ground-breaking projects which the IJM has delivered to support rule of law worldwide, including a pioneering initiative with Walmart and the Thai fishing industry.